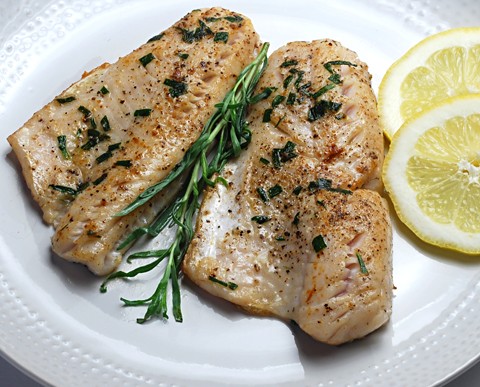 Ingredients:
2-3 lbs of Walleye Fillets
1/2 t. Salt
1 Onion Chopped Into Rings
1/2 t. Pure Ground Pepper
4T. Hy-Vee Butter
3 T. Lemon Juice
Instructions:
Place two sheets of tin foil on top of each other. Place fillets on tin foil leaving a 2″ border. On top of the fillets place onion rings, butter, salt, pepper, and lemon juice. Place another sheet of tin foil on top. Seal top and bottom sheets together so no air can escape. Cook on your Dakota Grill for 20-25 minutes. Top sheet of tin foil will rise and expand  and steam cook the walleye.