With dove season just around the corner, it's not a bad idea to keep these 10 dove hunting etiquette tips on your mind.
Don't race to the field and hog the best spots. Make sure the older shooters have access to shade first. If the birds are flying, hopefully everyone will get some shooing. If not, make sure to rotate spots.
Try to camouflage your spot the best you can to keep from flaring birds that are entering the field. Take care to hide vehicles.
Do NOT shoot low birds. Help to warn others and holler "low bird" to the other shooters.
Space yourself safely away from the next hunter.
Make sure you don't kill birds that fall into areas where they can't be retrieved.
Pick up your empty shells and trash.
Obey the game laws.
If you kill your limit, move out so someone who hasn't had as much shooting can have some action.
Alert the hunters next to you as birds approach, and ask them to do the same for you.
Don't "burn out" the field. Always try to stop early so the remaining birds can feed.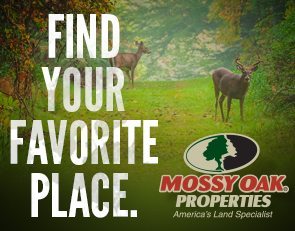 [et_pb_image_n10s _builder_version="3.15″ show_in_lightbox="on" image_as_url="off" overlay_orientation="to right" overlay_orientation_hover="to right" src="https://garyhoweysoutdoors.com/wp-content/uploads/2018/09/FN-new-header-1.jpg" n10s_type="seattle" text_font_size="18px" text_font="Droid Serif||||||||" /]
<style><!-- [et_pb_line_break_holder] --><!-- [et_pb_line_break_holder] -->/* Align Right Menu and Social Link (Only From Desktop) */<!-- [et_pb_line_break_holder] -->@media only screen and (min-width: 981px) {<!-- [et_pb_line_break_holder] --> .social_icon_footer1, .link_footer1 { <!-- [et_pb_line_break_holder] --> text-align: right;<!-- [et_pb_line_break_holder] --> }<!-- [et_pb_line_break_holder] -->}<!-- [et_pb_line_break_holder] --><!-- [et_pb_line_break_holder] -->/* Link Menu Horizontal */<!-- [et_pb_line_break_holder] -->.link_footer1 li {<!-- [et_pb_line_break_holder] --> list-style-type: none;<!-- [et_pb_line_break_holder] --> display: inline-block;<!-- [et_pb_line_break_holder] --> margin-right: 30px;<!-- [et_pb_line_break_holder] -->}<!-- [et_pb_line_break_holder] --><!-- [et_pb_line_break_holder] -->/* Last Link Without Margin Right */<!-- [et_pb_line_break_holder] -->.link_footer1 li:last-child {<!-- [et_pb_line_break_holder] --> margin-right: 0;<!-- [et_pb_line_break_holder] -->}<!-- [et_pb_line_break_holder] --><!-- [et_pb_line_break_holder] -->/* Link Menu Color */<!-- [et_pb_line_break_holder] -->.link_footer1 li a {<!-- [et_pb_line_break_holder] --> color: #fff !important;<!-- [et_pb_line_break_holder] --> transition: all .3s;<!-- [et_pb_line_break_holder] -->}<!-- [et_pb_line_break_holder] --><!-- [et_pb_line_break_holder] -->/* Link Menu Color On Hover */<!-- [et_pb_line_break_holder] -->.link_footer1 li a:hover {<!-- [et_pb_line_break_holder] --> color: #3B89F5 !important;<!-- [et_pb_line_break_holder] -->}<!-- [et_pb_line_break_holder] --><!-- [et_pb_line_break_holder] --></style>