Reprinted from the Sioux City Journal
Gary Howey, longtime outdoors publisher and television and radio broadcaster, of Hartington, Nebraska, will be inducted into the Fresh Water Fishing Hall of Fame.
He joins 11 other individuals and one organization to be inducted into the Hall of Fame's 2017 year class. Located in Hayward, Wisconsin, the Fresh Water Fishing Hall of Fame and Museum is the international headquarters for education, recognition and promotion of fresh water sportfishing.
Howey, an active member of the Association of Great Lakes Outdoor Writers (AGLOW), is a former hunting and fishing guide, and award-winning writer, television and radio broadcaster, and photographer.
Howey relocated from South Dakota to Nebraska in the early '70s after returning from serving in the Army in Vietnam.
He found it difficult to find information regarding the outdoor pursuits in his area, so he began publishing The Northeast Nebraska Outdoorsmen publication and quickly expanded it into a regional monthly tabloid. He sold that publication in 1995 and created the award-winning Outdoorsmen Adventures television series, which is now in its 22nd season.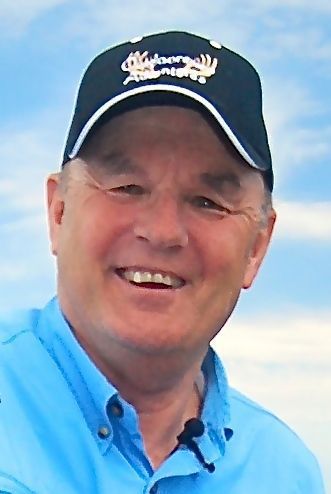 His syndicated "Of the Outdoors" column is carried in newspapers, tabloids and magazines in Nebraska, South Dakota and Iowa.
In 2009, Howey created his outdoor radio program, Outdoor Adventures, that airs six days a week.
The Hall of Fame Awards Committee meets annually in August to make their selections for the following year.
The Fresh Water Fishing Hall of Fame was founded in 1960. Its mission is to develop and maintain the Hall of Fame and its museum for the preservation and display of historical artifacts of fresh water sportfishing and to conduct a program for the recognition of persons, organizations and institutions who have made significant and lasting contributions to the sport.
The Hall also conducts a program for qualifying, compiling and publishing all fresh water sportfishing records.
More outdoors information is available at http://siouxcityjournal.com/sports/recreation/outdoors