A warm sunny day can bring a lot of warmth to people, especially those of us who long to be outdoors after a long cold winter.
I know you have heard the old saying "too much of anything is not good for you!"
That holds true when it comes to spending too much time in the sun.
Sure, a good tan looks nice, but there is a thin line between a tan and skin cancer.
If you do not take some precaution too much sun can a life-changing event. It is a no brainer, as too much sun can and will lead to skin cancer!
I know what you are saying; skin cancer is something others get but not me. Do not believe it, because it can happen to anyone at any age.
When a patient hears the word cancer, it will scare you to death, literally.
Death was the first thing came to mind when they said I had skin cancer. I remember it like it was yesterday. I had gone in for an annual physical, thinking I was home free when a dermatologist stopped in to talk with my doctor.
He recognized me since he had seen our television series. We talked about hunting, fishing and the show. He asked how things were going and I told him things were going very well and during that conversation, he indicated if there was anything, he could do for me to let him know.
I mentioned there was a spot on my lip that had been there for some time. It was not a big spot, it did not hurt, just a spot that would break open from time to time.
He looked at it, talked with my doctor and told me he thought it was "Cancer".
Of course my first thoughts were, I must have not heard him as my hearing isn't the best, so I asked him to repeat it, the next words out of his mouth were "Cancer" and we'd better get a biopsy on it.
Say What, I thought, this can't be as it's been there forever, since I was in Viet Nam, it never really hurt and really hadn't gotten any larger, at least on the outside.
I thought he had to be mistaken, but when he ordered me back in a couple of days for a biopsy, I really started to worry.
Wow, I was in my mid 40's, thought that I'd lead a pretty clean life, never really did anything wrong, treated people the way I wanted to be treated, this just couldn't be happening to me.
A few days later, they performed the biopsy and I spent the next couple of days worrying about what the results might be.
Several days after that, the phone rang and the doctor informed me that it was what they thought to be Melanoma skin cancer.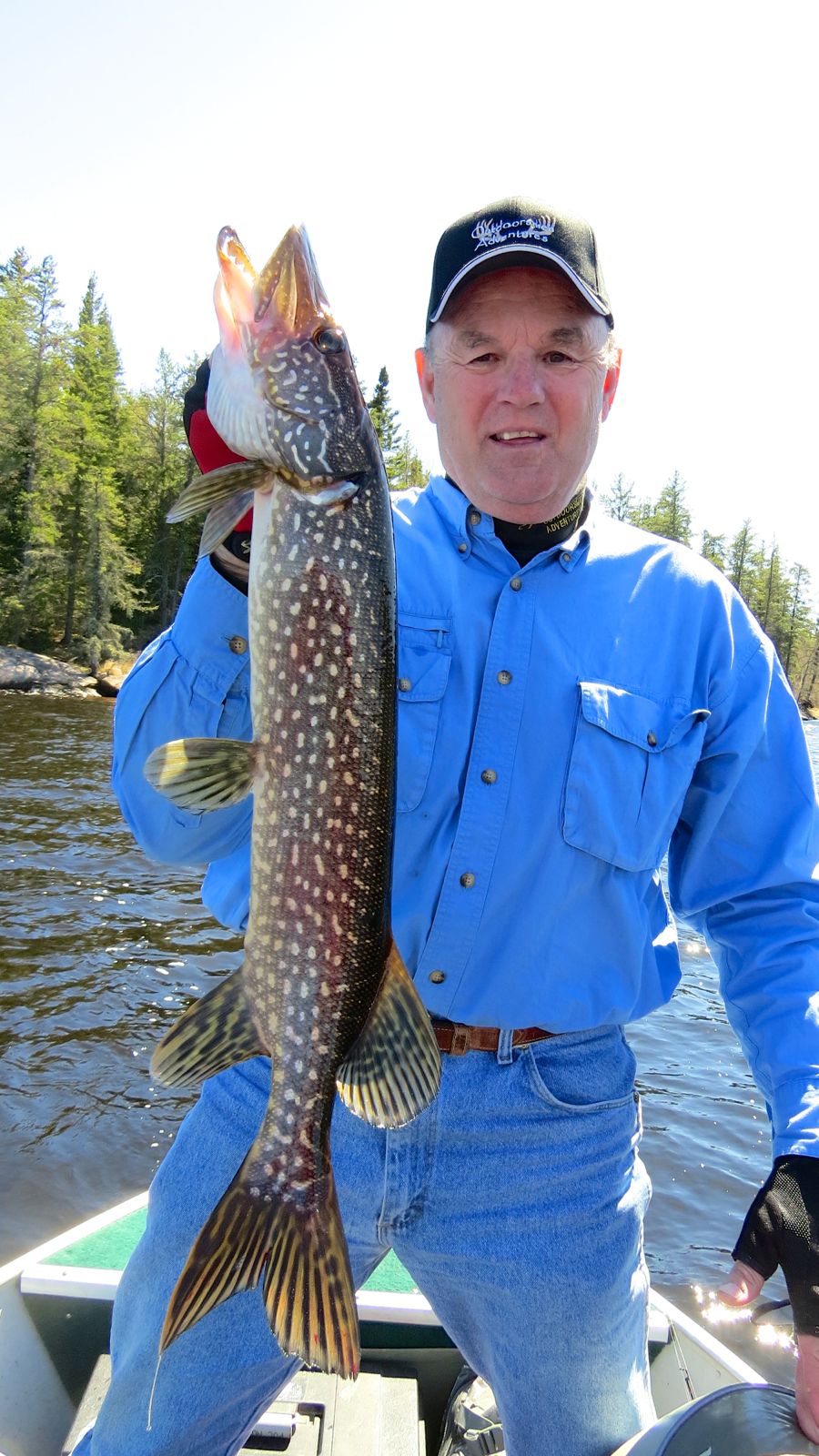 He did not think it had spread much, but they had to put me under the knife to see how far it had gotten.
When the day arrived for the surgery, a plastic surgeon was called in to help with the operation, as they didn't know how much of my lower lip would need to be removed until they started cutting.
Well to make a long story short, they took a big chunk of my lower lip as well as a sizable piece along the inside. Fortunately, it did not appear that it had spread any farther than in that area.
The results came back indicating that it was cancer, but squeamish cell and not Melanoma, they had thought that they had got it all, but I would have to come back in for regular checkups to run tests to make sure it had not come back.
After several years of checkups, I am now cancer free and a whole lot wiser.
As many of you know, I've always been an outdoorsmen, hunting, fishing trapping, outside all the time and I knew the sun could give me problems, but I never really took enough time to protect myself.
When I was guiding and fishing tournaments, I did not use much, if any sunscreen because I worried about getting scent on my hands, something the fish could smell, affecting my ability to catch fish.
Which is STUPID? So what if I catch a few less fish on a trip, if I get skin cancer, I'm going to catch a lot less when I die at an early age from not protecting myself from the sun.
Now days, I worry about skin cancer as you should, if you spend much time outdoors. Skin cancer is the most common form of cancer in the United States and one that is easy to prevent. There are three types of skin cancer with two most common types being basal cell and squamous cell cancer. Basil cell is the one that most common cancer. That a doctor removes by freezing or burning it off. Look for it to be on the head, face, neck, ears, hands and arms. It too can be dangerous and spread if not taken care of in its early stage. Squamous cell is more serious as it may spread quickly if not taken care of and needs is surgically removed. Melanoma is more dangerous as it can spread all over the body quickly, but it is less common.
Believe me, anyone can get skin cancer, but it is most common in people who;
* Spend a lot of time in the sun or have been sunburned
* Have light-colored skin, hair and eyes
* Have a family member with skin cancer
* Are over age 50
Over a million cases of non-melanoma skin cancers are diagnosed every year in the U.S. and the incidences are rising.
What is unbelievable, as many of these cases are preventable by simply avoiding prolonged exposure to the sun, which is tough when you are into the outdoors as I am.
What we can do is to take preventive measures, such as protecting our skin with sun protecting sunglasses and clothing: UA UAB Sun Protecting long sleeve shirts, Sun Sleeves, Neck Gaiters, Extreme Sun Gloves and a broad brimmed hat or cap. Most mass merchandisers, Scheel's, Cabela's and Bass pro Shop as well as many sporting good dealers have sun-protecting clotting.
One of the big things is to use sunscreen, to protect your exposed skin with sunscreen.
You can bet there's a huge difference between sunscreens, you want one with a Sun Protection Factor SPF of at least 15, one offering both UA and UAB protection, that's waterproof as well as sweat proof.
Apply sunscreen liberally thirty minutes before going out into the sun. It is a good idea to reapply it every 15 to 30 minutes after that. Reapplication is important when it comes to applying sunscreen.
Your nose, ears and lips really need to be protected because they are hanging out there and will receive the most sun.
For your lips, use one that has a SPF of 15. You will want one that not only keeps your lips moisturized when you are in the sun; you will want one that is going to protect them from the harmful effects of the sun.
Like other sunscreen products, you will want to use lip treatments that offer a minimum of 15 SPF.
If you're an angler and worried like I was about getting the smell on your hands, There are several companies such as Dermatone that make Ultimate Sunscreen for Fishermen that's fragrance free and one that won't degrade your fishing line.
I was lucky, but I wouldn't want to rely on luck when it comes to getting skin cancer, so that's why i war long sleeve shirts, broad brimmed caps and sun protecting gloves in the summer as having skin cancer once is more than enough for me.
Do not let cancer stop you from enjoying life and the great outdoors! Cover up, apply sunscreen, avoid excessive exposure to the sun and your outdoors experiences will be those you can enjoy for years to come and a lot more enjoyable.