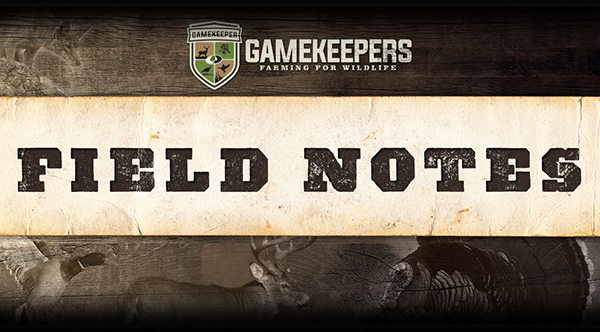 The spring and summer months are critical when it comes to herd health. By providing a consistent, high-protein food source, whitetails will have their best chance for reaching their full genetic potential. Below are 4 key steps to help you grow a successful spring food plot this year.
Step 1: Know Your Dirt
If you haven't recently taken a soil test to know where your pH level is or if you are in need of soil nutrients, get it done. Knowing the characteristics of the soil not only helps determine the most productive species to plant but gives land managers the information needed to properly amend the soil ensuring a successful , nutritious food plot. Soil tests through the BioLogic lab are fast, simple, and inexpensive. Choose the crop you are planning to plant, and you will receive fertilizer recommendations specific to that crop and your soil.
STEP 2: Determining the Right Seed Blend
Where you live can help you determine what you need to plant. For the North/Midwest perennials and annuals can both be planted in the spring. If you have plots you want to plant with cool season annuals late in the summer, choose an annual to plant this spring. If you would like a perennial crop like clover, alfalfa, or chicory you can get them started this spring. Non-Typical Clover is one of our top producing perennials. For the South, warm season annuals are the ideal spring planting, Lablab or one of the new Protein Pea blends are perfect for providing attraction and nutrition through the growing months. To help you choose the best seed for your area search BioLogic's Planting Guide.
STEP 3: Controlling Food Plot Weeds
Food plots overtaken with weeds is one of the top reasons for crop failure. Many of these blends can be sprayed with specific herbicides with great results. Weeds and grasses need to be identified early in the growing cycle and sprayed with the appropriate herbicide for best results. Weed Reaper grass herbicide can be used to eliminate grasses from all clover, warm season legumes, and chicory. Imazamox is a great broadleaf weed herbicide for use in legumes and pre-emergent herbicides. Also utilizing metolachlor works great on many common warm season blends like Protein Pea Plus that contains peas, beans, sunflowers and sorghum.
STEP 4: Protecting your Food Plots
If you have small plots and high deer densities, over browsing can be a problem with tasty warm season plots. Using an electric fence or the P2 Plot Protector kit can help you get your crop established so it can stand up to the browse pressure. Sometimes just 4-5 weeks of protection can be the difference in great plots and over browsing that terminates early growth in warm season plantings.
Want to know more about growing spring food plots? Read "5 Fixes for Over-browsed Food Plots". Let's face it, if you have a problem with your food plots being browsed-down by the time hunting season begins, the problem is likely that you have too few food plot acres for your deer density – simply put, you have too many mouths to feed and not a big enough kitchen. We've provided some tricks to help you save some of that attractive forage for when you decide to "ring the diner bell" in the article linked above.