Reprinted from the Sioux City Journal
Larry Myhre, longtime outdoors editor for the Sioux City Journal, has been inducted into the Fresh Water Fishing Hall of Fame.
He joins 15 other individuals and one organization inducted into the Hall of Fame's 2016 year class. Located in Hayward, Wis., the Fresh Water Fishing Hall of Fame and Museum is the international headquarters for education, recognition and promotion of fresh water sportfishing.
Myhre was cited as "an Iowa journalist who is considered one of the most prolific producers of outdoor material in the industry."
Myhre produces a full page of outdoor news in Thursday's Journal and the paper's outdoor website. He began writing his outdoor column in 1973. He also edits and writes for the Journal's bimonthly outdoor tabloid, Siouxland Outdoors, which is distributed free in the Journal's circulation area. For 36 years, he was an active member of the Outdoor Writers Association of America and is a member of the Association of Great Lakes Outdoor Writers.
Over the years Myhre has given educational fishing seminars throughout the Journal's circulation region. He taught fishing classes at Western Iowa Tech Community College for many years, and has been instrumental in helping kids and their parents learn to fish through a variety of writing and speaking engagements. He has also taught private classes on fly tying, tackle making, river fishing and other topics.
Since the mid 1970s as part of the Journal's speakers bureau Myhre has given more than 200 fishing presentations throughout Sioux City and the surrounding area.
As a freelance writer, he has published more than 150 articles in outdoor magazines.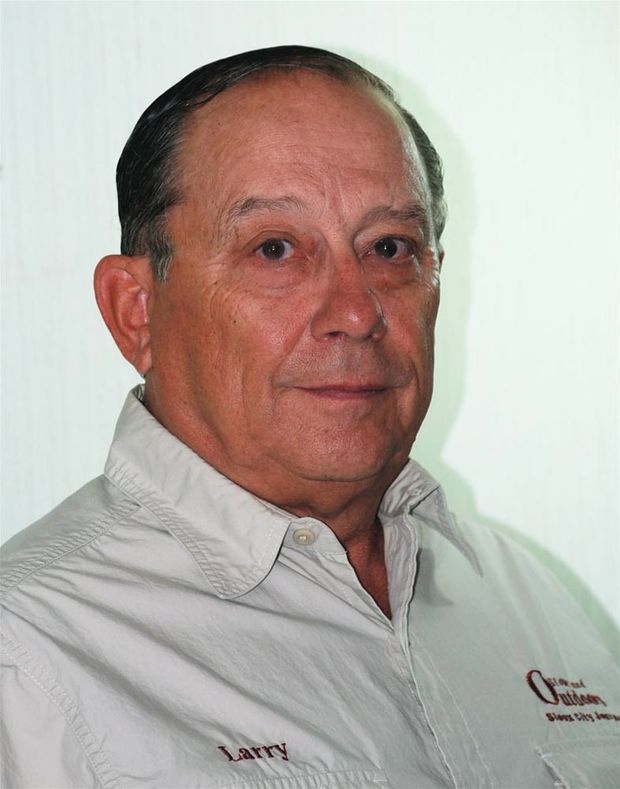 For more than 20 years, he has been affiliated with Outdoorsmen Productions, a publishing and television production company headed by Gary Howey of Hartington, Neb. He serves as co-host and cameraman for the Outdoorsmen Adventures television show and works with Howey on other outdoor promotions and public relations work.
He has been recognized by state and national organizations for his writings on clean water, conservation issues, fishing and general outdoors. Among these are the prestigious Heath Cooper Rigdon Conservation Writer of the Year award, the A.H. Pankow media award presented by the South Dakota Governor's Conference on Tourism and the Friend of South Dakota award for portrayal of the state's fishing and hunting opportunities. His writings on fishing have also garnered awards from the Iowa Managing Editors Association and the Association of Great Lakes Outdoors Writers.
The Fresh Water Fishing Hall of Fame was founded in 1960. Its mission is to develop and maintain the Hall of Fame and its museum for the preservation and display of historical artifacts of fresh water sportfishing and to conduct a program for the recognition of persons, organizations and institutions who have made significant and lasting contributions to the sport.
The Hall also conducts a program for qualifying, compiling and publishing all fresh water sportfishing records.
More information on the outdoors can be found at http://siouxcityjournal.com/sports/recreation/outdoors/